Define an organization
The first time you login to your UNLOQ dashboard at account-authenticator.iwelcome.com, you will be asked to enter the name of your organization, or access another organization that you've received access to.
Once you've setup your organization, you can continue to the Organization Billing settings, to enter your billing information, so that your applications will not suffer from service interruptions, in the event of you reaching your upper free user limit.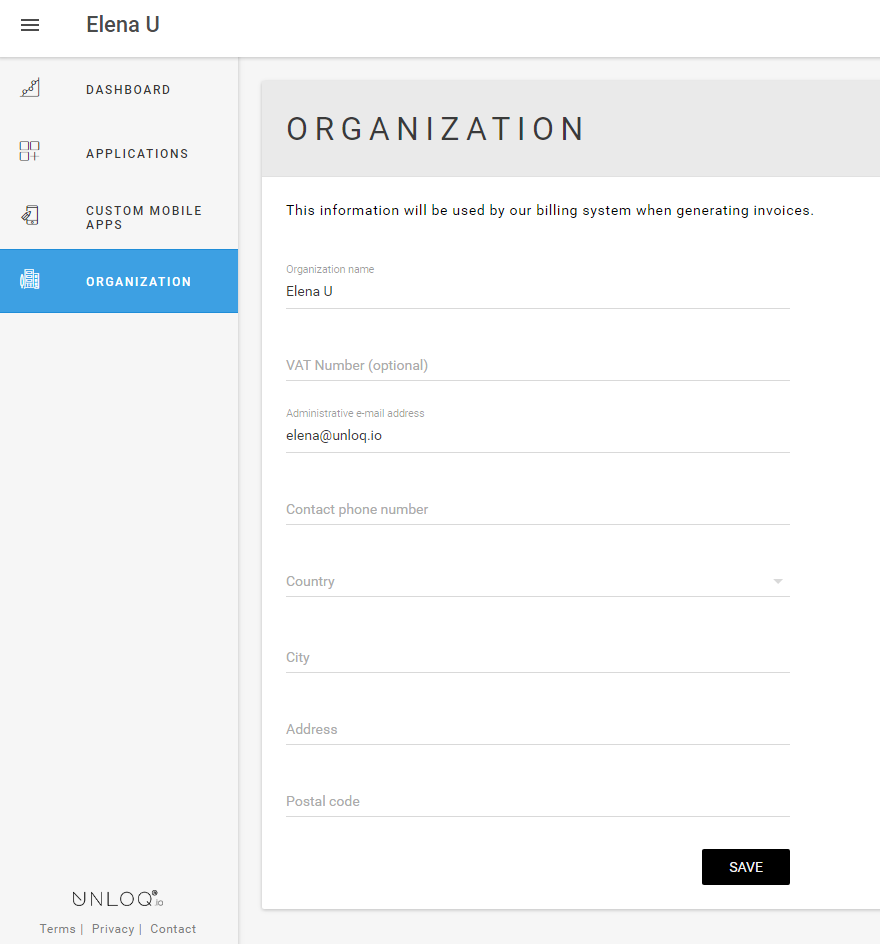 You can also grant access to your organization to other users, so that they can access and manage your applications and custom mobile apps.
You can do so by navigating to Organization – Access and clicking on the Add Member button at the top. The user will receive an e-mail notifying them about the delegation.

Currently, you can delegate the admin role to any UNLOQ account, essentially giving them full access over your organization's applications and custom mobile apps.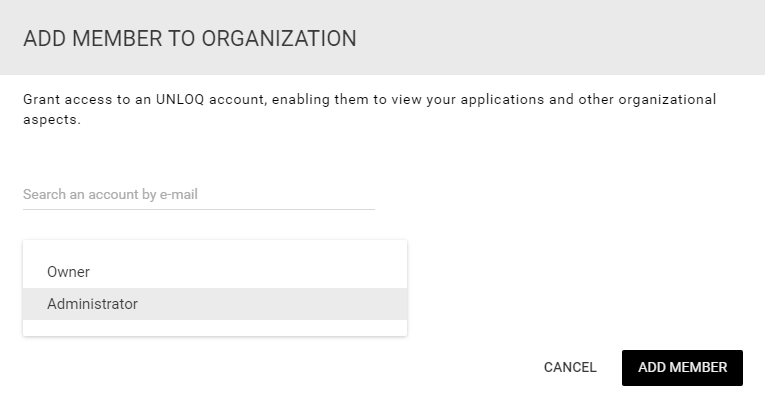 You can revoke a member's access at any time by clicking the Revoke button.
Have a question? You can always send us an email at support@unloq.io, or contact us on chat.
For security related concerns, please visit our Security page.