Build history
Once you've set up all the required configurations for your custom mobile app, it is time to create a build for it and test it out. In order to built your app, navigate to the General menu from your mobile app. If there are still issues to be resolved, they will appear here. If everything is OK, click on the Build version button.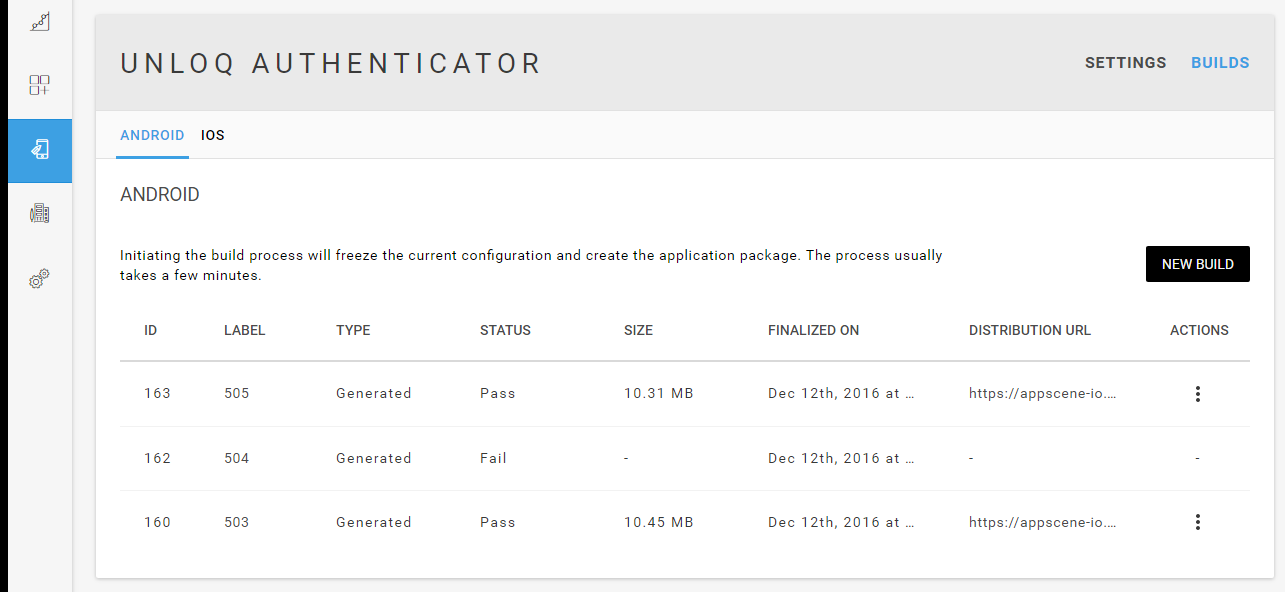 An automated process will be initiated and will start to process your custom mobile app. During this period, you will not be able to change some aspects until it is ready. The build process will take a few minutes and once it is done, a new item will appear in the Build history menu.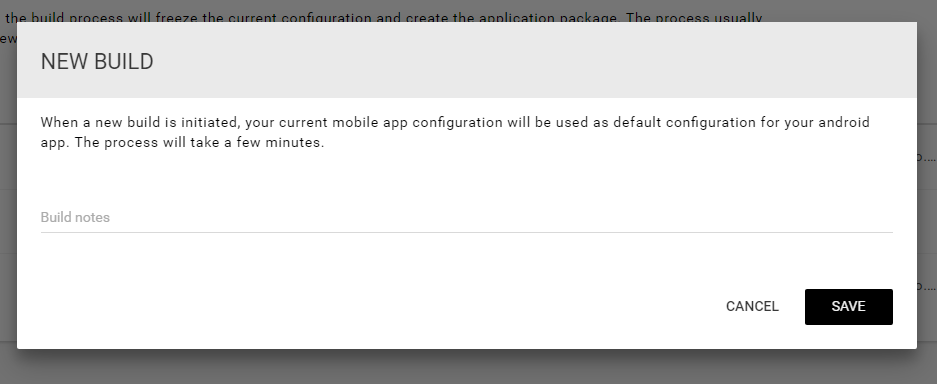 A list of every build that you've initiated will appear, containing the status of each build and the distribution URL of the app bundle. Depending on the app's platform, you can use various tools to install it on one of your devices, before uploading it to the Play store or App Store.
If you've built an android custom mobile app, you can simply download the generated signed apk file (available as the distribution URL) on your device, accessing the URL from the device's browser. In case you or your build encounter any issue, we urge you to contact us
The iOS custom mobile app process is currently under alpha preview as we are testing out various mechanisms to achieve this. However, if you would like to built your custom mobile app for iOS devices, please contact us.
Have a question? You can always send us an email at support@unloq.io, or contact us on chat.
For security related concerns, please visit our Security page.