Localization and internationalization
Looking to change the in-app text of your custom mobile app? We've got you covered! A list of all text used inside the mobile app can be found by navigating to the Localization menu of your mobile app.

By default, UNLOQ uses English to display all the text inside of your custom mobile app. All the default text can be visible in the image above, along with a short text code. The text code (the one in written in uppercase) should tell you a bit of context into where the text stands inside the app.
The default language is not editable, but you can always add a new language pack, which you will be able to edit.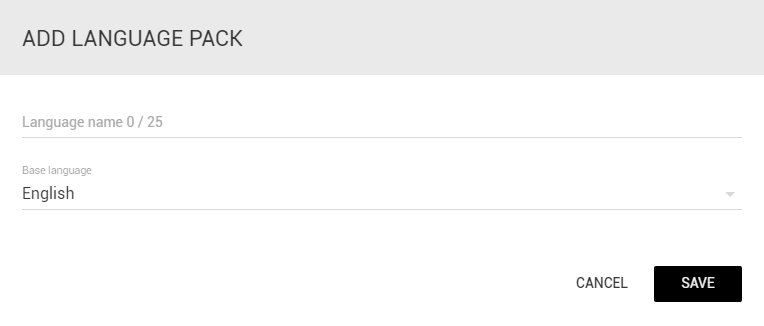 Once you've finished editing the desired text fields, you can click on Save, and the next time you build your application, it will use your modified text instead of the default english one.
Have a question? You can always send us an email at support@unloq.io, or contact us on chat.
For security related concerns, please visit our Security page.